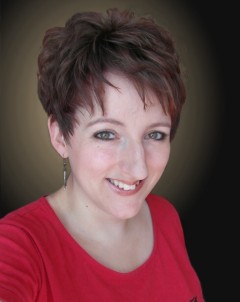 Hi, my name is Marika Spijkers. I'm from Den Bosch, the Netherlands.

One of my biggest hobbies is making dolls. The drawings of Brian Froud, who was the creative mind of movies like The Dark Crystal and Labyrinth, inspired me. I was also inspired by the puppets, dolls and sculptures of themepark The Efteling in Holland.

At the age of 19 I came in contact with paperclay and made my first fantasydoll. After a while I discovered Puppen-Fimo, a polymer clay. This clay was just perfect for me. But they changed the formula and it became really soft and unfortunately with a lot of moonies. I had to switch to Prosculpt and Sculpey Livingdoll. Then they changed the formula again and it works quite nice now, sometimes still on the soft side though. Fimo Professional Doll-art comes in different skintones.
Another favourite of mine is BeesPutty, a new polymer clay from Germany, it is very strong and flexible after baking, and you can work really small and detailed with it, without becoming too soft, even on a hot summer day.

Sometimes I use airdrying clay, it depends on the project. Each kind of modelling material has its own qualities. I really enjoy making fantasydolls like fairies, trolls, but also characterdolls, animals and other kinds. I also like to make dolleyes of polymer clay, paint and resin.

There were a lot of questions about giving classes, so back in 1994 I gave it a try. I ended up giving classes for about 7 years.

I am a self-taught, so I had to learn it the hard way. With the help of instruction books by Dutch doll artist Ria Odijk, I struggled my way through learning all kind of sculpting techniques. I'm still trying to improve my work; I'm not easily satisfied. My dolls are all sculpted by hand and one-of-a-kind, no molds used.

Since 2017 I'm also trying to draw with graphite pencils and polychromos, I still have a lot to learn. There are so many YouTube tutorials that show you how to start, such a big help.

Because of Fibromyalgia with serious neck and shoulder issues, I had to give up on a lot of things including sculpting. For me that was just not an option so I carried on despite the pain, it's still quite a struggle but now and then new creations will reach the gallery. ;-)

If you have any questions or comments please send me an e-mail !

Some of my other interests are: computers, games, webdesign, blogging, photography & video, reading (Dan Simmons/Stephen King/Dean R.Koontz, Catherine Duval -Dutch-), astronomie, music, my dogs and my cats Tootsie and Bibi (sadly they passed away).